NEWSLETTER
The newsletter aims to share our work, keep you informed of startup milestones, and invite you to be part of this ecosystem
Latest edition
A showcase of Assistive Technologies developed by IITMIC incubated startups on the occasion of 'Launch of Standing Wheelchair' by IIT Madras and Phoenix Medical Systems
Event was attended by 400+ invited guests, eminent personalities from industry and academia and Honorable Minister for Social Justice and Empowerment Shri Dr. Thawarchand Gehlot. IITMIC incubated startups demonstrated their work to the Ministers and guests
---
"I am really impressed by the work done by IIT Madras and look forward to cooperating with them in the future. I am sure IITMADRAS and its startups will try to privide standing wheelchairs to the needy through the Ministry,
 MLA constituency Development and CSR Funds" said Shri. Gehlot
---
4
th
 Edition of 'National Entrepreneurship Awards 2019' concluded with awards conferred to 30 startups/enterprises from across India and 6 ecosystem builders at New Delhi
IITMIC and IITM were proud to have been the Lead Partner with 12 other partner institutes, all working with Ministry of Skill Development and Entrepreneurship since start of 2019, to recognise and celebrate work by entrepreneurs from every corner of the country.
We (Prof Gettu, Dean IC&SR, IIT-Madras and IITMIC CEO and team) were also proud to share the moment with our incubated startup Planys - many congratulations to the founders & team.
Great be part of National Entrepreneurship Award where 3 out of 31 winners across India are from Tamilnadu. Congratulations to all the startups: Planys in Engineering Category, SURA in Textile Category, SabariGuru Repair Services in PWD category and Entrepreneurship Development and Innovation Institute,Tamil... , In Ecosystem Builder Category.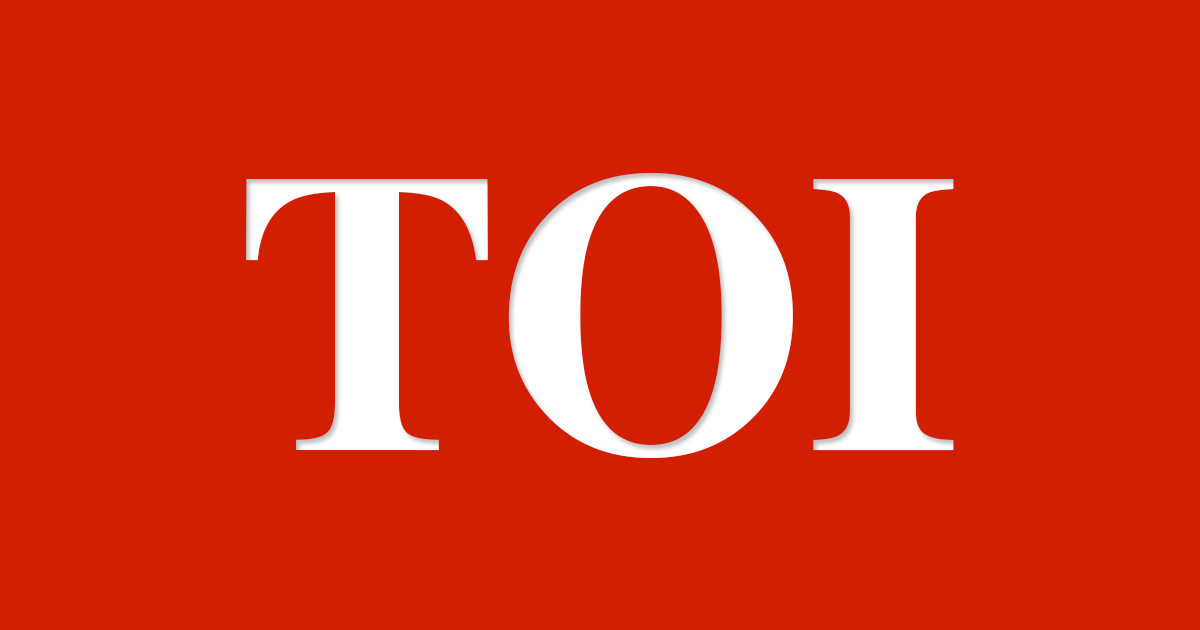 ---
---
30 Sept 2019 - 
Event
 - 
Hon. Prime Minister Narendra Modi visits IITM Research Park & interacts with 22 incubated startups
---
18 May 2019
 - Event - 
Job Utsav 2019 : a recruitment drive for IITM startups
---
IITM startups solving real world challenges. 
 features 
IITMIC as a launchpad of 180+ deep tech startups
- 
2018 was a special year: IITMIC turned 5 (as a legal entity and nodal incubator of IIT-Madras), we crossed 180+ incubations, welcomed a new Board of Directors, created new partnerships, and our startups walked away with some more awards, increased turnover & funding activity drawing in wider spectrum of investors. 
While 2017 featured awards/recognitions to our startups from every sphere in the country, 2018 was a year of consolidation - greater visibility and widening footprint and impact, with IITM startups scaling operations in India as well as entering markets abroad (US, East Africa, Middle East, EU). While bidding adieu to former board/committee members (now associated with us in newer avatars) who had helped shape this place right from the start and were with us witness to our startups growing into maturing businesses, we thank all you well-wishers who have been an integral part of our journey.
Warm wishes for a bright and impactful 2019, to our Startups and all members and stakeholders of our ecosystem!                           ....
CEO, IITMIC
Stellapps (and IBM) wins at the 8th Ed. of Aegis Graham Bell Awards 2017 
for Innovation in IoT
>
Technology can be made accessible to everyone using 
Speech Recognition
," says Umesh Sachdev, founder CEO, 
Uniphore
 in his recent inspiring talk in TED Talks India: नई सोच hosted by Shah Rukh Khan - 
Watch Video









Grinntech (an IITMIC and RTBI incubated company) works on lithium battery technology for different Electric Vehicles (2W, 3W, cars, buses etc). 

It is focused on developing ecosystem for scaling up of electric buses with battery swapping for city transportation
















---

 

2nd Edition of 'Investor meet' h

osted by IITMIC 

20+ deep tech startups incubated at IITMIC present / demo to a group of angel investors & VCs - a day long event for startup-investor interactions.  




Ft. Dr. Subhash Chandra (Chairman, Essel Group and Member of Parliament, Rajya Sabha)




"Anybody who thinks that India has to be the follower, and not world leader, needs to definitely visit IITM Incubation ecosystem. I shall be the brand ambassador of this vibrant ecosystem"

  -  

Dr. Subhash Chandra, Chairman, Essel Group

---

 

IIT-Madras: Indian Institute of Innovation 

>

 

With incubators for 

deep tech startups

, funding for students and support for corporate R&D, the institute is fostering an entire ecosystem of cutting-edge ideas.

The incubation cell on the third floor of the IITMadras Research Park is an epicentre of nervous energy. The glass door is flung open every few minutes as entrepreneurs, fresh out of brainstorming sessions with their mentors, storm to their workstations to put the learnings to test. Some are building

energy-efficient batteries

and

smart Farming

technologies while others are putting together

remotely-operated vehicles

that would deep dive into oceans to facilitate

underwater inspections

.

But what a majority of the startups at the incubator have in common is they are the so-called deep-tech startups, that are heavily reliant on

science

and

technology

—artificial intelligence, virtual and augmented reality, computer vision and robotics—and are seldom consumer-focussed, a sharp contrast to investors' favourites such as online retail, payments or ride-hailing companies.

---

 

There are two kinds of academia: Ashok Jhunjhunwala 

>

 In an interview to Forbes India, he talks about the

benefits of Industry-Academia collaboration, Innovation and the evolution of #deepTech #startups in India

 

---

 




Honoured to have had the opportunity to

host His Excellency, President of Federal Republic of Germany Dr. Frank-Walter #Steinmeier 

during his visit to IITM Research Park today afternoon. 

#IITMadras

Director Prof. Bhaskar Ramamurthi, IITM Incubation Cell CEO Dr. Tamaswati Ghosh and IITM Research Park COO Mr. Rajendra Mootha welcomed /accompanied the Delegation




---

 







2018 W-Power Trailblazers: Kavitha Sairam is addressing age-old problems of agriculture 

>

 IITM incubated company 

Fib-Sol Life Technologies

's co-Founder Dr Kavitha Sairam featured as one of the 2018 W-Power Trailblazers by Forbes India







---

 

Award

Stellapps adjudged as

winner

(along with IBM ) for Innovation in IoT at the 8

th Edition of Aegis Graham Bell Awards 2017.

 

Other participants in other categories included Wipro, Reliance, Airtel, Huawei, Vodafone, Cisco, Accenture, HCL etc. This Award is intended to promote innovation, entrepreneurship in the field of Telecom, Social, Mobility, Analytics, Cloud, Security to provide recognition for outstanding contributions by the innovators

---

 

Submersible Robotic Inspection startup

Planys Technologies

 closes

$2.16 Mn Series A Funding

Round

 

>

 

IITMIC incubated company, Planys raises Rs 14 crore Series A Investment from India's top investors and largest oil & gas company: round led by Senapathy "Kris" Gopalakrishnan (cofounder, Infosys) Oil and Natural Gas Corporation-Start-up Fund and #RanjanPai's MEMG Family Office. #KeiretsuForum (Chennai and Singapore) and other HNIs also participated in the round

---

 













MoS Civil Aviation

, Shri Jayant Sinha's rendezvous with technology indigenously developed & being commercialised by startups incubated @ IITMIC










---

 

Umesh Sachdev, co-founder CEO of Uniphore wins the prestigious

'Entrepreneur of the Year' award

at the

Small Business Awards

(7th National awards for small & emerging businesses) organised by

Franchise India

 

---

 

F

ounders of IITMIC incubated companies,

DocsApp

 (getting the doctor on chat) and

Ather Energy

 (electrifying scooters) featured in

Forbes India 30 under 30 >

---

 

Technology can be made accessible to everyone using

Speech Recognition

," says Umesh_Sachdev, founder CEO of

Uniphore

(an IITM incubated company) in his recent inspiring talk TED Talks India: नई सोच hosted by Shah Rukh Khan -

Watch Video

---

 




A space to generate Superstar ideas 

> 

One of the four startup lounges at the @IITMIC Incubation Floors at IITM Research Park - creative spaces among startup offices and workshops for out of box thinking & discussions 

 

---

 






Entrepreneur India

 

Here's India's Top 45 Technology Incubators: IITM Incubation Cell & ecosystem placed at #1 position 

> 

T

wo IITMIC

 

incubated 

startups

 won the 

Economic Times Awards 2017: 

For Two consecutive years, 4 out of 5 finalists of the 'Best on campus' award category were IIT Madras incubated startups:




 
 













IITMs RTBI's Annual Report for FY 2016-17

:

 

view













---

 

Stellapps Technologies was adjudged at #2 in the coveted "Cloud Solutions" category of the Financial Express IT Awards that saw the likes of IBM, Infosys, TCS, L&T Infotech, Swiggy, Zoho, MakeMyTrip as winners in other categories

 > 

Incidentally, the #1 in the same category is an IITM DAA founded company - Zoho

---

 

Online doctor consultation platform

DocsApp

raises $7.2M funding from Bessemer Venture Partners and others

 >

 

---

 




John Chambers,

 executive chairman of Cisco & chairman of recently-formed US-India Strategic Partnership Forum, 

leads

 

Uniphore's Series B

 round (picks up 10% stake in his personal capacity), his first investment in a startup outside of US 

> 




---

 

Here's how IIT-Madras has become a haven for startups

>

 This has been possible not due to any single spectacular effort but because of IIT-M doing several simple things right — creating a thriving alumni network, pushing a faculty-industry connect, providing the necessary infrastructure to let students and alumni experiment with ideas, and importantly, listening to feedback and learning on the move.

 

Since 2006, 140 startups have been a part of the IITM Incubation Cell. Of these, 32 startups have raised a total $108 million from investors, with Ather pocketing a chunk of it. "Success breeds success," said Mehta. "When we started, a couple of our seniors had... (made) successful hardware attempts. The community builds up. They encourage each other."

---

 







India's Top 25 Incubators featured in the Aug 2017 issue:

IITM Incubation Cell & ecosystem placed at #1 position




---

 

Economic Times Startup Awards

For Two consecutive years, 4 out of 5 finalists of the 'Best on campus' award category were IIT Madras incubated startups

2016 winner/finalists:

 

Ather Energy

 

(Winner), Hyperverge, Planys and Detect

 







Watch the Award Ceremony:

video

---

 

IITM Incubation Cell

 wins '

National Award for emerging Technology Business Incubator' for 2016 

from Dept. of Science & Technology, GoI. Award was handed over to

IITMIC CEO by Hon'ble President Shri Pranab Mukherjee

on 19

th

National Technology Day in New Delhi, 11

th

May 2017. 

This is dedicated to all IITM incubated startups, mentors, Institute/IITM Research Park and alumni/industry donors. Proud moment for all.

---

6 Mar 2017 

New 

IITMIC office 

(Phase II, IITMRP)

 inaugurated by Hon'ble Minister of State for Commerce & Industry, Smt. Nirmala Sitharaman, in the presence of Shri Amitabh Kant

 (CEO, Niti Aayog)

Minister's interaction with IITM incubated companies:

video link

---